ABOUT US
Craftsmanship & Integrity………Principle Contracting Inc.
Cary McGlade, president of Principle Contracting Inc., is a lifelong member of the Sudbury community. His passion for carpentry started early in life and he has studied his trade in college. Upon graduation and gathering experience in the construction industry, Cary successfully completed provincial accreditation as a certified general carpenter.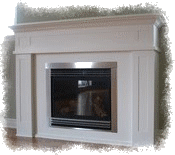 In 1996, Cary and his wife Sherri formed Principle Contracting Inc. to offer custom renovations and new construction. Sherri provides clients with design consultation that eases the decision process and that also has created some exceptional finishing touches that separate our projects from the rest.
Principle Contracting Inc. presents homes with exceptional craftsmanship that are the product of attention to detail and engaging the requirements of our clients. Cary''s standard of excellence and knowledge of building practices combined with Sherri's design elements have positioned Principle Contracting Inc. as a preferred Sudbury home builder & renovator.